ABOUT OUR FIRM
WHO WE ARE & WHAT WE DO
HRPRO4You Understands Your Business
HRPro4You, LLC understands how busy you are as a business owner. You should be focused on growth and revenues. We also understand how important a sound HR infrastructure is to sustained growth and increased revenues. Our clients are companies who are ready to receive support and understand the value Human Resources brings to the organization. Often times, these are companies that are experiencing rapid growth and cannot take the time, or don't have the expertise, to put an appropriate and effective structure in place.
We help our clients establish measurable performance standards, provide transparent goals and objectives and implement effective compensation programs that are tied to legally sound policies and procedures that not only reward employees but engage them as well. Your business needs an HR expert to handle the varying layers of human resource management that will not only set you up for long term success, but set you apart from your competition.
WHAT CLIENTS SAY ABOUT US!
"Initially, we were looking for a toolkit that we could administer on our own at the completion of the project. I'm happy to say that due to the high level of service, the ease of doing business with them and the depth of knowledge they possess, we will be continuing to use their services once the project is complete and for the foreseeable future. I would not hesitate to recommend them for any of your HR needs."


Signature Program
"Your Challenges – Our Solutions"
Let HRPro4You, LLC help your business "EmbraceHR" by developing a customized HR
infrastructure that meets your needs for today and grows with your business. 
BEHIND THE SCENES
A TEAM OF BRIGHT PROFESSIONALS
Hi – I'm Stefanié, President/CEO of HRPro4you, LLC. Since 1999, I have been helping companies maintain an effective HR infrastructure. With HR experience in numerous industries including healthcare, real estate, and IT Federal government contracting, my roles has been to provide daily oversight, administration, and management of all human resource functions, including benefits, compensation, training and employee development, employee relations, and recruiting. I've developed, implemented, and interpreted policies and procedures related to all human resources functions within the organizations.
Now, as an HR Strategist, I have taken my knowledge and experiences and developed the EmbraceHR Signature program, designed to help businesses "EmbraceHR" by creating effective HR infrastructures, or revamping their current infrastructure to fit their future needs. Because we understand the HR challenges that business owners face, we're able to assess and measure what is currently in place, make recommendations, and then strategically implement those recommendations, which can reduce the financial impact that non-compliance may have on your business. In the event you need to transition employees, we can assist with putting together outplacement packages that can help save your business money on COBRA fees, insurance claims, potential litigation suits and unemployment claims.
You may be struggling with trying to keep up with all of the HR do's and don'ts of running a business without the financial resources or in house expertise to handle all that HR often entails, but you don't have to.
To learn more about how we are helping other businesses EmbraceHR, contact us today to schedule a FREE consultation.
Strategic Partners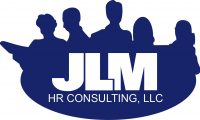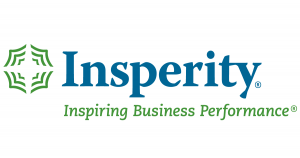 WE GET TO KNOW YOUR BUSINESS AND YOUR PEOPLE TO CREATE VALUE AND A LONG LASTING RELATIONSHIP.
CONTACT
GET IN TOUCH WITH US