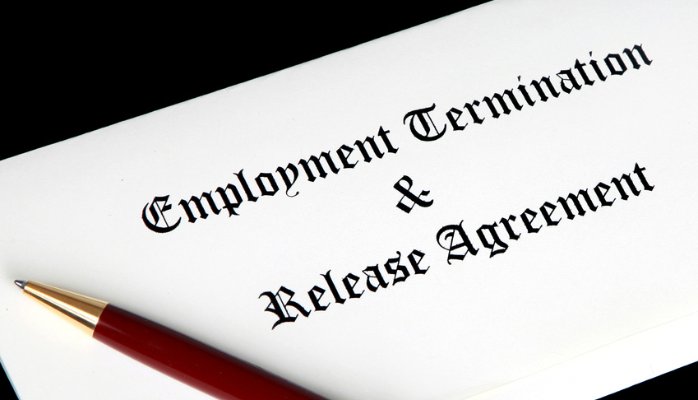 It is probably one of the most difficult things to do as a business – firing an employee. Regardless of the reason why, it's tough (and often emotional) to have the conversation, but it is a part of business.
Believe it or not, terminated employees often end up in court suing their former employer for wrongful termination because of things that were said during the termination or the reasons behind the termination.  So, what is an employer to do?  How does a business avoid these types of lawsuits, which average $250,000?
Here are 5 firing mistakes to avoid:
1. Stay cool.  The situation is already emotionally charged, so avoid making it more heightened by keeping your emotions in check.
2. Avoid surprises.  No employee being fired for performance should be hearing about their poor performance for the first time during a termination conversation.  That is a sure way to end up in court.  Regular, on-going feedback is important for both the employee and the company.  And if you happen to end up in court, documented poor performance will show the court that the termination was indeed justified.
3. Don't be overly kind.  It sounds harsh, because you want to show compassion, but don't sugarcoat the scenario.  If they are being terminated for poor performance, state exactly that.  Stick to the facts.
4. Be careful of your words. No matter what you say during the conversation, the employee is going to hear it in the worst possible way.  Stating the facts keeps you away from saying too much and getting into trouble.
5. Don't spread the word. Speaking to freely to others about the termination can surely land you in court, not only for wrongful termination, but also for defamation of character.  Simply stating, "John is no longer with us", and moving on is the best way to handle it.
When in doubt, consult an HR professional to assist you in the process.
For more information on the services we offer, contact HRPro4You, LLC for a complementary consultation.
Stefanie B. Lomax, M.S., PHR, SHRM-CP