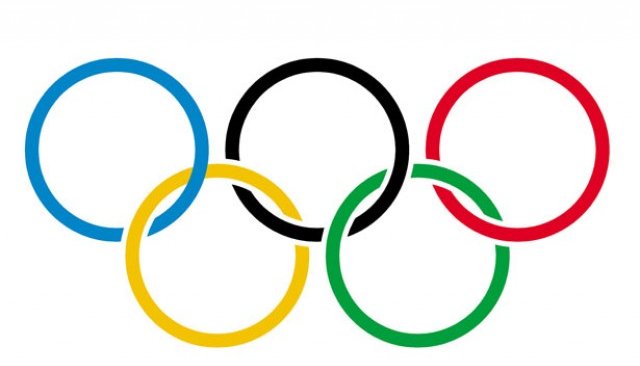 Well it's officially over.  The summer Olympic games of 2016 have concluded and we can all go back to our regularly scheduled programming, which is already in progress.
Over the last few weeks, the world has witnessed some truly amazing displays of athleticism. We've all watched these talented athletes, often with baited breath, compete on the world's largest athletic stage.  It's the day they've been waiting for and they have to put it all on the line! It's now or never, do or die!
In this same arena we have witnessed extreme moments of defeat and despair.  Disqualifications, errors, false starts, falls, stumbles and trips, and yes, even fabrications.  Some, considerably heartbreaking because it was a last chance, a final visit, or a missed opportunity to perform at that level.  So many athletes compete in the Olympics, only to return home to no fan fare, no added notoriety, no endorsements – nothing.  Back to life – back to reality.  And just as in these games, as in life, there are clearly lessons learned from the experiences – good, bad or indifferent as they may be.
So, as a business owner, what can you and your business learn from the Olympics?  Here are three clear lessons that every business owner can take with them as we bid farewell to the 2016 olympics.
Sometimes you only get one shot.  For so many athletes, this was their one and only opportunity to do it and do it big.  There won't be an opportunity to return. They may know this going in, or circumstances over the next 4 years may prevent them from returning.  But whatever the case may be, it is true that some athletes only make this appearance one time.   You can't predict the future, so being able to perform at your peak when you have the [one] chance shouldn't be taken lightly.  As a business owner, the one client, one candidate, one employee who is looking for you to seize the opportunity and show what you can do, may not come back to give you a second look or opportunity.  Make sure you shine at that moment – it just might be your only shot.
You need to be prepared.  The old adage is true, as quoted by many.  Success is when preparation meets opportunity.  They go hand in hand.  Athletes prepare for years to compete in the Olympics.  In fact, many of us often don't hear of these great talents until they make it to the Olympics, but that's not due to them not preparing for many months, maybe even years prior to.  To be competitive in any arena, sports or business, you have to put in the preparation.  Know your strengths and use them.  Find and seize opportunities.  Be aware of your areas of weakness and recognize how to compensate for them.  Equally as important to all of these?  Know your competition!  All of these pieces are key to preparation.  Hard work, studying, training – it all matters.
Your competitor is waiting in the wings.  How many times have we witnessed the "favored to win" athlete lose by one one-hundredth of a second or .005 millimeters?  How does this happen?  They did all of the right things, amidst the watchful eyes of family, friends, teammates, and yes, even the media.  We've all witnessed the unlikely competitor edging out the one everyone knew was going to win.  Here is the one thing they weren't counting on – the fact that their competitor could potentially be more prepared and want it more than they do.  And so too, in business, your industry competition is studying you (as you should be them) to see what angle you take, and how they can edge you out of that business opportunity you wanted and knew was yours.  While as business owners, you can't control every outcome, you can control your position, your timing, and your start.  How you finish is largely up to you and how well you know and prepare for the competition that exists in your arena.  More often than not, when preparation and opportunity collide, success is just on the horizon.  T
Yes – for us, it will be another four year hiatus while we wait to see the next rise of star athletes, and witness some who are fortunate enough to return to compete once again and capture their next gold.  But in the meantime, the athletes who are planning to show up in Tokyo are already preparing.  Some we know, some we do not.  But each of them fully know who their competition is (or will soon find out) and what they need to do to make history for themselves in 2020.  Similarly, businesses shouldn't wait until the next Olympics to start surveying their competition and finding out where their next gold is going to come from (remember – preparation?  It doesn't start at the last minute!)
As a very good friend and mentor of mine says regularly, Carpe Diem.  Go for your gold in business – take your [potentially] one shot – prepare – and be aware of your competition.  Three short lessons – three key pieces of information to guide your business to GOLD before the next summer Olympics!